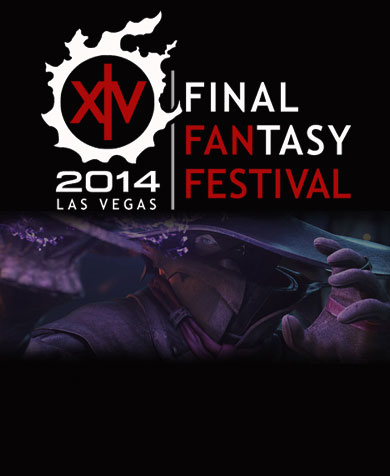 Live Stream
We're pleased to introduce the Fan Festival 2014 live stream! The stream will help to ensure that everyone is able to enjoy Fan Festival, even if they weren't able to get tickets or attend the event itself!
Players looking to level up their viewing experience can purchase the Premium live stream and catch every hour of content from Fan Festival 2014, live, uncut and in HD! Your purchase also includes the Moogle Attire bonus item!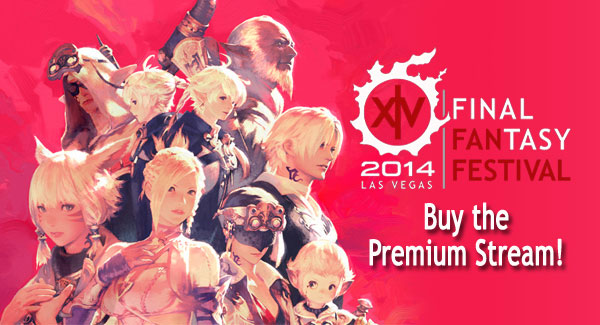 Premium live stream features:
$20
HD resolution
Includes the opening keynote by Producer/Director Naoki Yoshida
Includes the closing ceremonies event
A code for the Moogle Attire bonus item
Unique Twitch subscriber emotes
Access to the archived footage until March 31, 2015
Simply visit the Premium live stream channel and click on the "Subscribe" button to purchase it. Twitch accepts Visa, MasterCard, American Express, Discover and PayPal. Once you have completed your purchase, Twitch will send a message to your Twitch message folder with information on redeeming the Moogle Attire bonus code.
* Please note: You will require a Twitch account to purchase the live stream.
We are also offering a standard live stream! The standard live stream will be available free of charge, but will not feature all of the content that the Premium live stream does.
Standard live stream features:
Free
SD Resolution
Does not include the opening keynote or closing ceremonies event
No bonus item
To watch the standard live stream, just visit the official FFXIV Twitch channel on Saturday and enjoy the show!