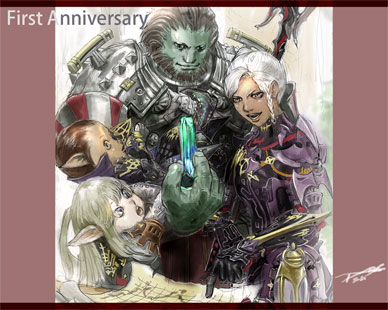 Art Contest
We cordially invite all of you artistic savants to pick up your pens, pencils, paint brushes, and click that mouse because we are looking to showcase your finest works at the event!
We are only able to accept artwork in a digital form and image entries must be either a bmp, or png and is recommended high-resolution - 150dpi minimum
The file size must be 5mb or under otherwise we will not be able to accept it.
The entries will be separated into the four main categories below so make sure your entry fits into one of these in order to be included :

Life in Eorzea: depicting non-combat daily activities or role-play
My Adventure :depicting a courageous/exciting scene
Favorite Character :depicting a famous NPC/monster
Fun in Eorzea :depicting a funny/humorous scene or character
10 x finalists from each category will be chosen (40 x pieces in total) and their artwork will be displayed at the London Fan-Festival in the Guild Hall room.
One winner will then be selected from each category (4 x winners) and their artwork will be signed by the Development team and sent back to the winners.
Contestants must submit their Artwork by attaching a digital file containing the Artwork to the following Contest entry email address –
fanartcontestlondon@square-enix.com
As part of the entry, contestants must ensure that the following information is included in the body of the email:
Contestant name and contact email address
The name and / or title of the Artwork
Contestant age
Contestant country of residence.
Official Contest Rules and Guidelines are available here.
CONTEST CLOSED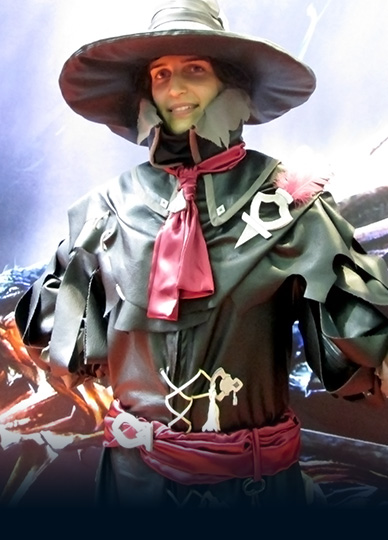 Costume Contest
Fans of the FINAL FANTASY series create costumes that are second to none, and FFXIV fans are no exception! While we've already seen a bevy of examples floating about the community, we're excited at the prospects to see even more amazing outfits at our Fan Festival 2014 Costume Contest. Don't forget, contestants are eligible for great prizes and fun opportunities to show off their costumes as well!
Attendees entering the Costume Contest need to check in on-site and be evaluated by our esteemed judging panel. Of all the entries, up to 30 qualifying finalists will be chosen to present themselves on stage for a chance at great prizes!
Contest Entry Period
Attendees of the Fan Festival can register their entry for the contest from 12:15 pm to 16:45 pm BST on 25th October 2014 at the designated Costume Contest registration area, or until fifty (50) entrants have registered, whichever occurs first.
Winning Categories
From the thirty (30) finalists, seven (7) winners will receive prizes* in the following categories at the London Fan Festival.
Best in Show (1st Place)
Most Original Costume (2nd Place)
Greatest Detail/Design (2nd Place)
Most Entertaining Costume (2nd Place)
Judge's Choice 1 (3rd Place)
Judge's Choice 2 (3rd Place)
Judge's Choice 3 (3rd Place)
*Information on prizes will be available soon
Guidelines for Entry
Entrants must be 16 years of age or older
Must be in attendance at the Fan Festival on 25th October to participate in the contest
Only FINAL FANTASY XIV-related costumes are allowed to enter

Non FFXIV costumes are okay to wear, but cannot be entered in the contest
Please avoid costumes unaffiliated with Square Enix products

Limited to a single entry per person
Costumes cannot be dangerous to the wearer or others and as such we will not allow the following pieces to enter Fan Festival 2014:

Sharpened, pointed, or dangerous metal objects (at the discretion of Square Enix staff)
Large heavy blunt objects
Liquid objects with corrosive or hazardous materials
Loud objects such as emergency horns or alarms

All entries will be considered, but only finalists will be chosen by Square Enix and showcased on stage during Fan Festival
Full terms and conditions will be available at the event on 25th October 2014.